CESAR Emissions Compliance Verification (ECV)
Tech Overview: TE ID Labels
CESAR ECV is an invaluable 'bolt-on' product which compliments the existing CESAR Security System and additionally allows quick and easy verification of a machines emissions category. This feature, using tamper evident colour coded labels with a unique alpha/numeric code is linked securely to a machine's unique CESAR identity and ensures complete integrity of the system.
The Emissions Compliance Verification (ECV) application for CESAR is the single biggest development since the scheme was launched as an anti-theft initiative in 2007. With the introduction of Low Emission Zones and "green" construction sites, there is an urgent demand for the quick identification of the certified emission levels of machines brought on to sites.
In developing ECV we have had some great input from HS2, the Energy Savings Trust and London boroughs. The mix of a secure database of machines' vital information plus an easy to read and scan visual sticker cuts out a lot of work for construction site managers and local authorities
With an industry looking increasingly on the environmental impacts of construction work CESAR ECV will be invaluable to companies required to manage large scale projects and multiple contractors ensuring plant on site is as 'clean' as is possible.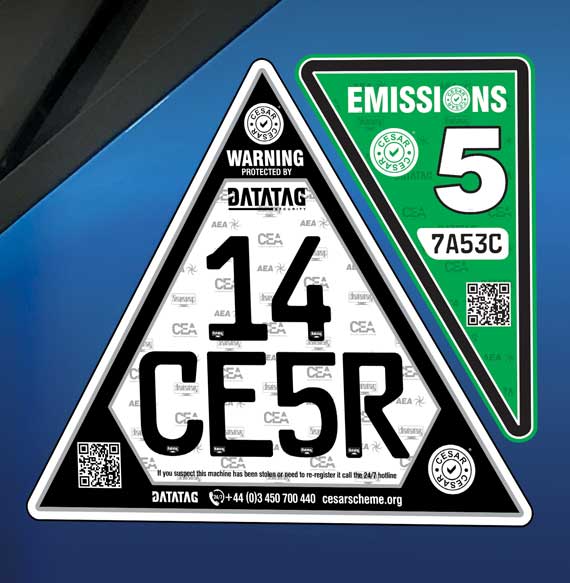 The Construction & Agricultural Equipment Security and Registration Scheme