If you are interested in having CESAR fitted to your aftermarket ATV / Quad / Compact Equipment please refer to CESAR Compact.
The ATV system is ONLY for brand new machinery.
Tech Overview: TE ID Labels | Datadots® | RFID Transponders
Identification of stolen all terain vehicles has now been made easier with CESAR.
Utility and All Terrain vehicles (quads and side by sides) are a prime target for organised criminal gangs operating in the rural environment due to their small size and relatively large risk free returns.
CESAR ATV combines Datatag's state of the art security marking technologies to provide an almost impenetrable layer of identification which deters theft in the first instance and aides recovery if a machine is taken.
Fitted as standard to a growing list of manufacturers and endorsed by the NFU, the UK's leading insurer of rural communities and their assets, it has made a name for itself as a "don't touch" product among the criminal fraternity.
CESAR acts as a significant deterrent against theft due to it's almost unbeatable layers of security marking technologies and as an invaluable aid to recovery. CESAR marked ATVs are more than twice as likely to be recovered as unmarked equipment.
State of the art Datatag ID technology
Visible and covert markings - a real deterrent.
No annual fees - invest just once in marking and registering your equipment for life.
A secure and accredited dedicated 24/7 UK Secure Contact Centre
Over 500,000 machines are now registered and protected with the CESAR Scheme.
Potential for lower insurance premiums of up to 20% and reduced excesses - CESAR is approved by all major insurers.
Quick police access to the CESAR database - providing an instant trace on stolen equipment via Datatag's UK 24/7 Secure Contact Centre.
Recognition by local and national government agencies - easier to get your equipment authorised to work on major construction sites.
No recovery fees for stolen vehicles and plant.
The first industry-wide official scheme - backed by the Plant Theft Action Group.
CESAR is supported by the Home Office and the National Police Chief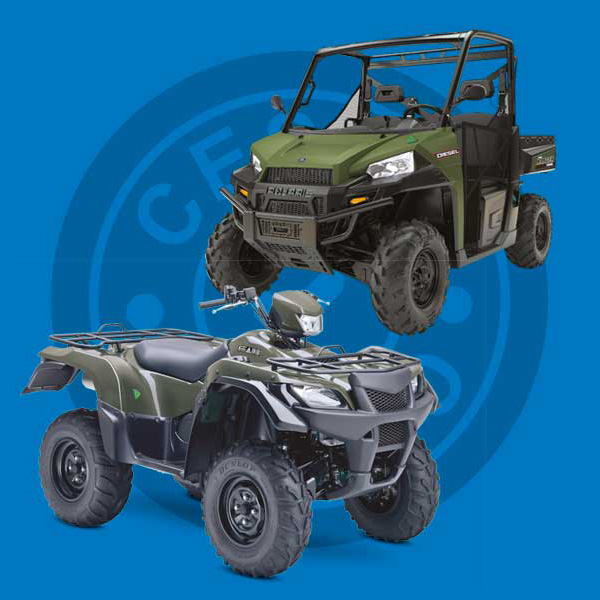 The Construction & Agricultural Equipment Security and Registration Scheme